Read Dates: February 19, 2019 – February 22, 2019
Expected Publication date: April 9, 2019
Source: ARC via Thomas & Mercer

HAPPY TEARS!!!!
Listen, coming out of this book, I'm a wreck.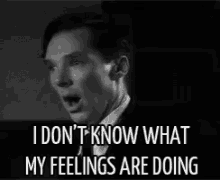 I received a copy of The Thinnest Air by Kent a good while back and just never got around to reading it. I WILL BE READING IT NOW, THANK YOU.
Minka Kent delivers a roller coaster ride of emotions in The Stillwater Girls.
Their primitive cabin in the middle of the woods where they live with their mother is all Wren, Sage, and Evie have ever known. They are cautioned against the evils of the world and are told to NEVER go beyond the forest. Until one night, the youngest, Evie, falls ill and their mother has to rush her through the woods and into town to get her medicine. Only, their mother and Evie never return. Months go by and the two remaining girls fear the worst. They're running short on food and supplies. Winter has arrived and it is BRUTAL. Then, a man shows up claiming he knows their mother and he is there to take them from their isolated lives. He makes it very clear that they haven't a choice and he is NOT leaving without them. Wren, 19, and Sage, 18, are about to embark on a journey and discover that their life and their world is not at all what they were led to believe.
THIS BOOK
I was entranced from the beginning. I was able to connect to the characters from the start. Mind you, once we met all the characters, I had pretty much figured the book out. I had the gist anyway. To me, though, this did not take away from the story at all. I was so invested in the characters that by the end of it all, I didn't care that I had it figured out from the get go. I ugly cried at work, people!
This book definitely tickled my emotions which, as you all know, are always kept in check. I felt all the emotions on this journey. I was infuriated, I was frustrated, I was nervous, I was hopeful, I was overwhelmingly sad, and then I was overwhelmingly happy.
*sigh*
This was SO SO good.
I really enjoyed the way the story was written. We are told the story through the narration of two characters. Their perspectives take turns, guiding us through what's happening and it flowed so wonderfully.
I'd also like to take a moment to appreciate Brant's character. I know that I'm meant to be furious with him and hate him but… I just couldn't. I was rooting for Brant the entire time. He was definitely my favorite character. Although, there wasn't a character in the book I didn't like. Except maybe one… or two… Yea, just two. And you'll know who they are. Trust me.
I honestly don't give books 5 stars (or cats) unless I have nothing to complain about. And guys, I have NOTHING to complain about. Some people may be a bit weary as, again, it is one that you may be able to figure out early on. But the ending… and the journey to the ending… it was so good. Well worth the read, in my opinion.
I'll just be reading The Thinnest Air now, k, thanks, bye.
Special thanks to the publisher for the ARC via Netgalley.