Read Dates: February 26,2019 – February 27, 2019
Expected Publication date: April 30, 2019
Source: ARC from the publisher via Netgalley

Do you like romcoms?
Do you like kilts?
Do you like a thick Scottish accent?
Do you like a hunky man?
Do you like a hunky man with a thick scottish accent wearing a kilt?
THEN YOU ARE GOING TO LOVE THIS ROMCOM STORY! (Assuming you answered yes to all of those questions…)
FIRST OF ALL, Melonie Johnson, where have you been all my life?? A Star Wars junkie redhead who loves dogs and used to be an English teacher? PERFECT! I am also a Star Wars junkie, love animals, and look better with red hair (in my opinion…). Though I never ended up being an English teacher, but I really wanted to! Let's be friends! Maybe I'll just book a flight to Chicago and show up at your door… or is that too Italian stalker type creepy?
Alright, alright, enough of me fan-girling over the author. We're here about a book.
Cassie is heading out on a girls trip with her very best friends. Her main goal on this trip: find a hunky man and have a fling. She's packed a giant box of condoms and is ready to find herself a man to have a one night stand with. After all, she deserves it as she works so much back home and doesn't have time for a fling much less a real relationship. Her condom box remains unopened until the next to last destination on the girls trip where she runs into Logan, a prankster in a kilt, a handsome one at that. She's found her fling, she's gotten what she wanted. But does she want this to be more? Does Logan want more? Soon, the two can't get enough of each other. But what are they willing to risk to be with one another long after the fling is over?
Alright, now don't hate me… I really do hate to give this book such a low rating as I have a slight crush on the author and just want her to like me… buttttt… this book wasn't for me.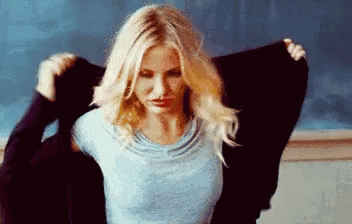 That being said, there were definitely parts of it that I liked! I feel like if this had been a story about the girls and their trip, I would have liked it a lot more than I did. Cassie and Logan just didn't do it for me. I never really connected to Cassie. Though, I did connect with a few of her friends. I also hear there are books set to release about Bonnie and Sadie and I am actually thinking I may need to pick those up. (Bonnie & Theo fa life!)
Anyway, there was a moment about 60% of the way through the book where I thought it was almost over. My tablet told me I was only 60% of the way through it but my brain was like, "Mmm, I don't knowwww, it seems like we're wrapping things up." Don't get me wrong, I appreciate the book being written a little more realistically. Not every romance can be sugarplums and gumdrops and fairies ALL the time. But we went through THREE fallouts with the couple. I was becoming so agitated at the fact that they couldn't just talk to each other. Then, when Logan finally DOES start to let things fly with Cassie, she cries. He says four words and she cries. (It may have been more than four words… I may be exaggerating.)
But again, I don't think this book was for me. All of my friends are guys. And my best friend is a girl but she's also… kind of like a guy. We just don't relate to the emotional, squealing, obnoxious type friendships. Mind you, I enjoyed reading about Cassie with her friends. That part was fun. I had issues with the way she handled things throughout her relationship with Logan, though. It bugged me that her solution every time was to disappear and not even TRY to talk to him. It also bugged me that she had HIM change aspects of himself but never thought to change anything about herself. Sure, she said sorry, but then she just turned around and disappeared again when things got sticky. (Not that kind of sticky… ya perverts…)
Her friends? LOVED them. All of them actually. I enjoyed the scenes where they would meet up for margaritas and talk with each other about life. Those were the best parts of the book in my opinion.
Which leads me to my next issue with the book: too much detail .
I love a good detailed story where I can accurately picture the author's vision in my head as I go… but I was reading about the way a Kit-Kat tasted on someone's tongue and that's about the time when I thought to myself, "Ok, this is a bit much." I like a book to leave SOME things to my imagination. I sort of figured this would be the case when I saw how long the chapters were. I'm the kind of girl who likes shorter chapters. That means I'm getting everything I need and not a heck ton of extra things that aren't relevant to the story at all. That's usually how it goes, anyway.
I know I've pretty much just given you reasons why I didn't like it, but I did actually enjoy it a little! Really I did! What girl doesn't love a good romance novel where the man gives chase? If you're a girl and you say you DON'T love that (at least once in a while) you're lying. It was fun at times, light-hearted, touching, and a little dreamy. I finally know what "You ken?" means now. So that's cool.
Not a bad book. And again, I really think it was a "it's me, not you" kind of situation in my case. Red-headed Scott with a rather thick brogue? Eh, not really for me. But it wasn't a bad book! Obviously, as it made me have all these emotions. Look how crazy this review is after all!
Anyway, don't take my word for it, try it out for yourself. This book has received some RAVE reviews so far and I can see why, given Johnson's writing style. Her writing is so smooooooth. She doesn't make reading her books hard at all. I've definitely got my eye on Mrs. Johnson now that I've discovered her.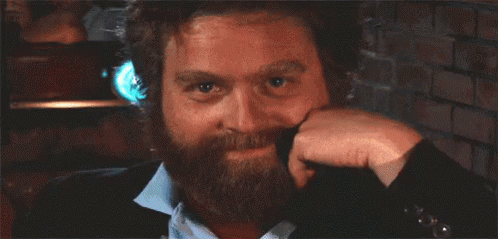 **Special thanks to the publisher for providing the ARC in exchange for an honest review!**