Read Dates:March 27,2019 – April 3, 2019
Publication date: January 8, 2019
Source: Owned hardback copy (My pride and joy)

Vasya is back again! This time she's on a mission to reverse the damage that has left Moscow in a frenzy. In book two, Moscow was set ablaze. Now, people are sick, dying, and plagued by visions of the dead. Only, they're not visions. The dead are real. A new evil is afoot and Vasya can't take this one on alone.
Aside from the citizens of Moscow and the looming evil, the Grand Prince also faces the Tartars who have begun marching towards the city of Moscow seeking war.
Vasya, once again, faces the people and their scrutiny. But this time, Vasya isn't staying in Moscow long enough to be persecuted for her supposed witchcraft. Now, Vasya must travel to magical places and recruit magical forces to help her restore balance to the world. Can man and magic really co-inhabit the lands of her Russia? She's determined to make it so and she may be the only one who can achieve such an impossibility.
Let me start by saying that I'm not sorry that I got a late start on this series. I don't know what I would have done had I finished the second book before the third had been released. The series is over now and I hate it. I want the characters back! GIVE ME MOROZKO BACK. Seriously though, if the author decided to write a book about him or something from his POV or ANYTHING with his character, I would read it. I would read it so hard.
I feel like I could write a better review with a series of gifs than I could with words. For a long time after I read the last word of this book, I was speechless. I was sitting in my bed doing that weird thing where you're at a loss so you just hug the book to you and look like a total psycho to your husband who then walks into the room and sees you there…
As for the gifs I would use to describe how I feel about this book? Parks and Rec has me covered…
When we lose one specific character and I'm not alright:


When things get emotional between the characters:


When Vasya finds Morozko and makes him remember…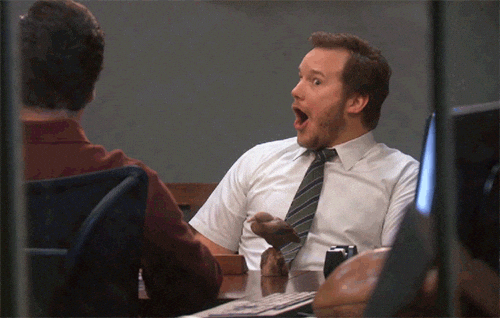 When things are revealed to the reader about characters and their lineage:


When I'm nearing the end of the book and everyone is working together: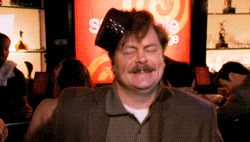 When we lose characters that I had come to love:


When I realize I finished the book and the series is over: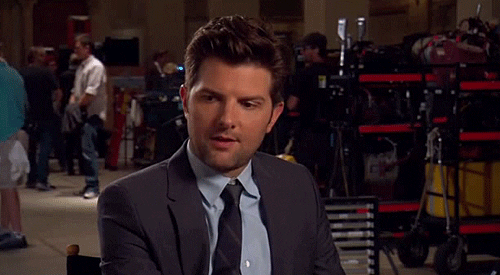 Guys, this series has ripped me apart but it has also been SUCH A GIFT. All three of these books have absolutely enchanted me. THESE are REAL, RAW, ENJOYABLE fairy tales. So many amazing characters were introduced and I came to know and love all of them. I'll admit, at first I was keeping a list of characters and who they were and how they fit into the story. But I became so invested and gave myself completely to this story to the point that I didn't need a guide. What I needed was A BOX OF TISSUES.
(MOROZKO. MOROZKO. MOROZKO.)
I think, of the three books, this one was absolutely my favorite. This book had so much emotional depth. I really thought The Girl in the Tower would take the cake as Morozko was featured throughout, but I wasn't ready for what the third and final book gave me. Holy moley. I'm STILL reeling.
The second book gave us more concrete relationships with characters like Sasha, Olga, Morozko, and the Grand Prince but the third book… the third book showed a change in every last character in this series. Everyone has grown so much since The Bear and the Nightingale and it's just so… so… so beautiful. (I'm not crying, I have allergies…)
(MOROZKO. MOROZKO. MOROZKO.)
There are characters that I feared and despised before that I came to LOVE in the third book! Like, what?
The way Arden writes… the flow of the language she uses… It's so beautiful and so haunting and so wonderful. I love that she has given us all the gift of this series. I LOVED IT. I loved every last minute of this entire series and I HIGHLY recommend it to EVERYONE. Read it but keep your dirty paws off Morozko. We're dating.