April Stats
Number of Book Read: 8
Pages Read: 1950
Average Rating: 4.25
Favorite Book of the Month: The Winter of the Witch by Katherine Arden
Least Favorite Book of the Month: As They Slip Away by Beth Revis
Current Progress Made Towards Yearly Reading Challenge: 22 of 50
April was a good month in books if I do say so myself!
-I finished the third and final book in the Winternight Trilogy and solidified it's spot at the top of my favorites list.
-I got a glimpse into the books of Alastair Reynolds (I read one and have a couple more on my "to-read" list).
-I picked up not one but TWO poetry books, which is rare for me, and honestly, I think I'll be seeking out more of them. I thoroughly enjoyed Rupi Kaur's books.
-I GOT TO READ BIRTHRIGHT AND CONVERSE WITH THE AMAZING AUTHOR BEHIND THE BEAUTIFULLY WRITTEN SELF HELP BOOK! That was one of the biggest highlights for me. Marga Macias is an angel sent from heaven, you guys. She's wonderful and so was her book.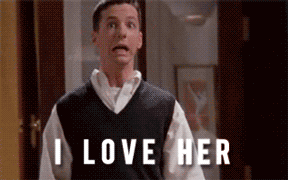 -I also continued my journey into the Sometimes in Love series by Melonie Johnson. I am currently reading the third book in that series and I'm basically in love with it.
***HUGE congratulations to Melonie Johnson, by the way! Her debut novel Getting Hot with the Scot hit shelves yesterday! Go out and get a copy! Or get it for your kindle/tablet here.
It's been a kind of crazy month. House hunting is in full swing so there were moments when I was scouring listings online when I would usually be reading. I'm hoping we can find a house soon and then, mark my words, I'M NEVER MOVING AGAIN. I hate moving. Anyway, here's to a new month but the same list of books I want to read! Here's to May!